After hitting three-year lows at the time of strong March corrections in the stock market, the main currency pair started an upward path that reached until the beginning of this year, when EUR/USD touched $1.2349, well above of $1.06255 which recorded ten months earlier, but still a low below the top of $1.2555 reached in February 2018. The fall from 2018 to 2020 was mainly due to the difference in monetary policy pursued by the FED and ECB, with the first started to reduce its balance sheet in a slow operation that lasted from February 2018 to August 2019, but still managed to withdraw almost $700 billion from the system, while the ECB continued to increase its purchases, which it has resulted in a European central bank balance sheet higher than that of the EDF for the first time, giving the US dollar strength to push the Euro very close to parity with the US currency.
With the COVID pandemic and the much faster FED resolutions to combat the adverse economic consequences of quarantine measures, the EDF balance sheet has skyrocketed again, which justifies the relative strength of the Euro in recent months, however with the predictable economic resurgence on the part of the largest economy in the world, investors will soon have to re-evaluate this trend, since if Joe Biden's stimulus programs have the desired effect, the end of 2021 may be enough time for the noise increases substantially on the end of the EDF's liquidity injection. A path to increase interest rates in the USA is beginning to be drawn, thus giving a strong impetus for a return of EUR/USD to levels close to parity, this of course assuming for the European Union to continue on its slow and ineffective path of supporting the economy, as it has in recent months, in stark contrast to the speed of the North American Congress at.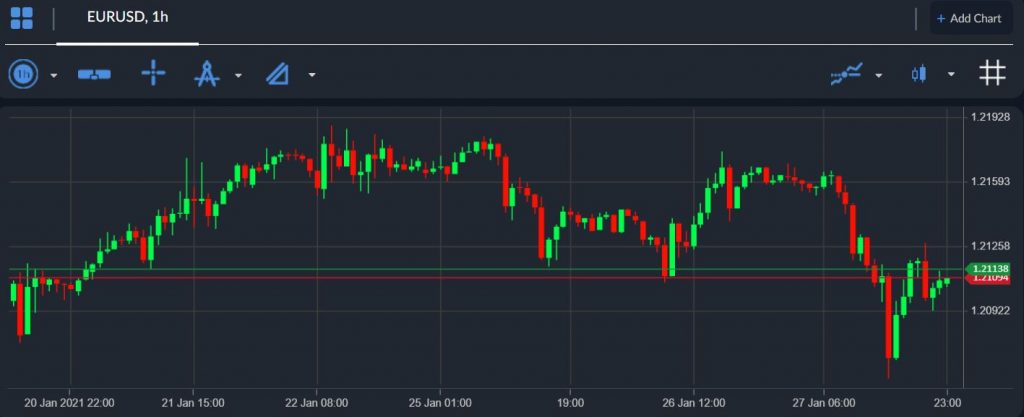 From a technical point of view, there is a resistance zone in the $1,268 area, which could reinforce the theory of a top if it coincides with the final approval of the new stimulus package desired by Biden.