What will the first months look like in Joe Biden's era? This is probably the great unknown of the moment on Wall Street at a time when sentiment is going through a phase of little conviction in the Bulls' field, but without however the Bears have even outlined an attempt to leave their dens. Interestingly, the unknowns come from a possible positive outcome of Biden's short-medium-term economic policies, as well as from the ideology linked to the Democratic party, more specifically linked to the left wing of the party, which aims to put a brake on growth, both economically and economically. of influence, of great technologies.
It is now taken for granted that the largest economy in the world will be the target of a significant injection of fiscal stimulus in the coming months, in addition to the short-term support already announced by Biden, and this fact is being much more bullish than the likely regression in the tax cut approved in Trump's term. The problem that arises is the same that has appeared since the 2008 financial crisis, namely the fact that good news generates negative reactions on Wall Street, for the simple reason that a good performance of the economy pushes the FED towards the normalization of monetary policy, and this is the worst for the indices, at least to assess from recent history.
Specifically, if the economy gains steam in 2021 and if the pandemic is controlled in the next six months, investors are almost certain to start and incorporate a change in the mindset of FED members, even if official rhetoric does not go the same way. Another factor that causes caution is the tighter regulation policy, which Biden, and the Democratic party advocate, and which have the technology and health sectors as main targets, however it is unlikely that the President will want to generate a fracture in society, in a when he will advocate the union of the American people.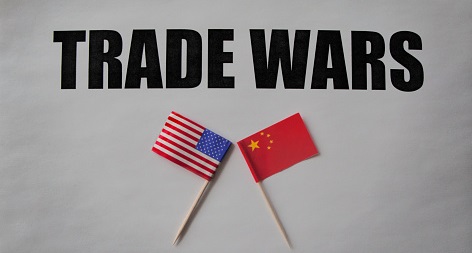 Finally, we must not neglect the issue of trade war, since with the departure of Trump many may think that it will disappear. Now Janet Yellen made it clear this Tuesday, at the hearing for her appointment as Secretary of the US Treasury, that this will be an area of ​​action along the same line of confrontation with China, but using another rhetoric and strategy, namely acting in consultation with the rest of the European allies, with a view to forcing China to comply with the business standards of those countries.
That is, Biden enters but the unknowns do not disappear, since there is always room for a change in the status quo that generates uncertainty, something that investors do not like, which may lead to a correction of the indices.